Spain to Greece: do not follow Spanish model-do not destroy your coastline!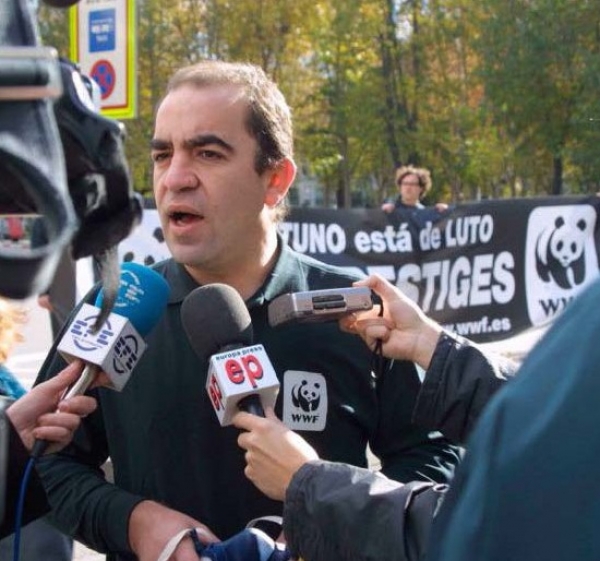 The public outcry that was caused by the coastal draft law announced by Greece's Finance Ministry in April has mobilised hundreds of thousands of concerned citizens across Europe, calling on the Greek Government to withdraw the draft law. 
Within a few days after the announcement of the draft law, an ad hoc Facebook-based citizens group of 7,900 members was created, with the aim of hosting all important information and analysis of coastal legislation and organising collective action. In addition, a petition created by "AVAAZ.org-The world in action" was signed by 111,930 citizens worldwide, within 6 days. The signatures were delivered to the finance ministry by WWF Greece, upon request by AVAAZ. The handover took place on May 14th during a meeting between the Secretary General for Public Property and WWF Greece, where the two sides discussed the serious legal and environmental problems of the draft law. Two weeks before the meeting, WWF Greece had addressed the members of the Hellenic Parliament through an open letter urging them to do their best in order to prevent the submission of this "ecologically criminal legislative proposal" to parliament for voting. 
Through the draft law, the finance and tourism ministries aim to reduce the no-construction (beach) zone to 10 m. (currently 50 m.), restrict the longstanding public right to unhindered access to the coast, reduce the number of lakes with a legally protected shoreline, legalise existing illegal developments on the coastline, abolish the area limit for beach concessions to tourism enterprises (currently the allowable area for each concession is 500 sq.m., with a min. 100 m. of free land between concessions) and encourage permanent constructions on the beach for business purposes. 
In a letter addressed to the Ministers of Finance Yiannis Stournaras and Tourism Olga Kefalogianni on May 27th, WWF Spain's Director Juan Carlos del Olmo urged the Greek Government to avoid policy-making that risks destroying the country's natural capital. "So taking into account the Spanish experience of recent years, I wholeheartedly urge you to ensure that any legislation affecting the coastline will guarantee the protection of coastal ecosystems and the ecological services which they offer, so that Greece can be internationally recognized as a major tourism destination that respects its key tourist product: nature", writes del Olmo. 
As a result of the massive criticism deconstructing its legislative proposal on coasts, the Government decided to "freeze" the draft law, ten days before the European Elections and promised to take into account the objections raised.
Read more: Draft law (in Greek), WWF Greece, CrisisWatch, Greek Travel Pages
Links: 
Last modified onSunday, 04 January 2015 15:32